Grants Will Fund Teams of Educators Pursuing New Approaches to Integrating Sustainability into
Curricula
The American Society for Engineering Education (ASEE) is excited to announce the 13 awardees of its Engineering for One Planet Mini-Grants Program (EOP MGP). Teams of educators from diverse engineering programs were each awarded $8,000 to pursue new ways to integrate sustainability into their programs. ASEE received more than 100 applications for 10 awards — and added three awards to accommodate strong demand.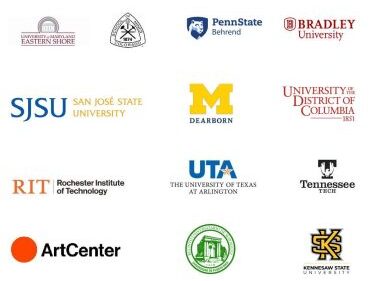 The ASEE grants are supported by The Lemelson Foundation as part of its Engineering for One Planet (EOP) initiative, which is seeking to establish sustainability as a core tenet of engineering education by equipping all future engineers with the skills and knowledge to support the health of the planet and the lives it sustains. The program leverages the EOP Framework, a menu of ABET-aligned student learning outcomes co-developed by dozens of academic, industry, nonprofit and public sector stakeholders and tested through pilot grants.
EOP recognizes the importance of including people from historically marginalized and low-income communities who are disproportionately negatively affected by climate and environmental degradation as partners in creating change. As such, a key goal of the EOP MGP was to engage diverse faculty and institutions. Five of the 13 grants were awarded to Minority-Serving Institutions as follows: Two Historically Black Colleges and Universities; and three Hispanic-Serving Institutions — one of which is also an Asian American and Native American Pacific Islander-Serving Institution. The teams are geographically dispersed and represent a mix of institutional sizes and programs, including engineering and non-engineering disciplines. Faculty are also ethnically and racially diverse. 
The Awardees
ArtCenter College of Design: Heidrun Mumper-Drumm
Bradley University: Tyler Smith
Colorado School of Mines: Juan Lucena
Kennesaw State University: Roneisha Worthy
Penn State Behrend: Gamini Mendis
Rochester Institute of Technology: Yewande Abraham
San Jose State University: David Wagner
Tennessee Tech: Pedro E. Arce
University of the District of Columbia: Li Chen
University of Maryland Eastern Shore: Lanju Mei
University of Michigan-Dearborn: Alireza Mohammadi; Samir Rawashdeh
University of Puerto Rico, Mayagüez: Christopher Papadopoulos
University of Texas at Arlington: Erick C. Jones Jr.
For more information, visit https://eop-mgp.asee.org or contact the ASEE project team at eop-mgp@asee.org.
About ASEE
Founded in 1893, the American Society for Engineering Education (ASEE) is a nonprofit organization of individuals and institutions committed to furthering education in engineering and engineering technology. ASEE develops policies and programs that enhance professional opportunities for engineering faculty members and promotes activities that support increased student enrollments in engineering and engineering technology colleges and universities. ASEE also collaborates with national and international organizations to advance its mission.
About The Lemelson Foundation
Based in Portland, The Lemelson Foundation uses the power of invention to improve lives. Inspired by the belief that invention can solve many of the biggest economic and social challenges of our time, the Foundation helps the next generation of inventors and invention-based businesses to flourish. The Lemelson Foundation was established in the early 1990s by prolific inventor Jerome Lemelson and his wife, Dorothy. To date, the Foundation has made grants totaling more than $300 million in support of its mission. In 2020, The Lemelson Foundation launched Engineering for One Planet in partnership with VentureWell and with the collaboration of hundreds of stakeholders. For more information, visit www.lemelson.org and www.engineeringforoneplanet.org.