Dr. Arthur Molella Recognized for Outstanding Contributions to Technology Research and Scholarship
Dr. Arthur Molella has been awarded the prestigious Leonardo da Vinci Medal by the Society for the History of Technology.
Dr. Molella is the founding director of the Jerome and Dorothy Lemelson Center for the Study of Invention and Innovation at the Smithsonian's National Museum of American History. He now serves as the center's Director Emeritus and is also a senior lecturer in the Department of History of Science and Technology at Johns Hopkins University in Washington, D.C.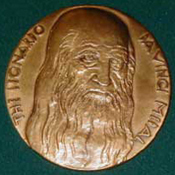 The Society's highest recognition, the da Vinci Medal has been presented since 1962 to individuals who have made outstanding contributions to the history of technology through research, teaching, publications, service to the Society, and other activities.
Dr. Molella came to the Smithsonian to study the papers of Joseph Henry, the Smithsonian's first secretary and a renowned physicist and inventor, resulting in "The Papers of Joseph Henry, Vols. 1-4," of which Molella was an assistant editor. His 40 years at the Smithsonian resulted in academically challenging and engaging exhibitions such as "Science in American Life," "From Frying Pan to Flying V: The Rise of the Electric Guitar," "Nobel Voices: Celebrating 100 Years of the Nobel Prize," the award-winning "Invention at Play," "Making a Modern Museum: Celebrating the 50th Anniversary of the National Museum of American History," and "Places of Invention."
The Smithsonian's Lemelson Center was established in 1995 to document and celebrate the history of invention, and includes The Lemelson Hall of Invention and Innovation and the hands-on invention workshop for children and families called Spark!Lab. During his time as Director, Dr. Molella led an environment of intellectual rigor and curiosity, publishing and lecturing widely on the relations between science, technology, and culture. His publications include "Inventing for the Environment" (edited with Joyce Bedi, MIT Press, 2003), "Invented Edens: Techno-Cities of the 20th Century" (with Robert Kargon, MIT Press, 2008), and "Places of Invention" (edited with Anna Karvellas, Smithsonian Scholarly Press, 2015).
Dr. Molella received the 2020 da Vinci medal during a virtual ceremony at the Society for the History of Technology's annual meeting in October.