Massachusetts high school science teacher Doug Scott – a frequent collaborator with the Foundation and the Lemelson-MIT program on Invention Education – has been awarded the Presidential Award for Excellence in Mathematics and Science Teaching (PAEMST). Scott accepted the award with fellow teacher Jordan Estock recently at a virtual ceremony hosted by the National Science Foundation.
"It represents all of the efforts that my students and I have put into problem solving and prototyping solutions that have inspired others," says Scott.
A Lemelson MIT-Master Teacher, Scott has mentored students who have participated in LMIT InvenTeam programs at Hopkinton High School, where he currently teaches robotics and information technology, and at Natick High School, where he taught previously.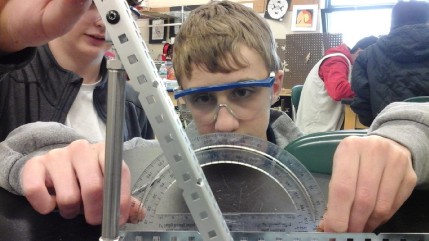 While at Natick in 2014, Scott accompanied some of his students to the White House Science Fair where President Obama operated their invention — a remotely operated vehicle (ROV) built for search-and-rescue missions — himself. A few years later the innovative machine received a patent – U.S. patent 9,511,833 B2 – from the U.S. Patent and Trademark Office.
Scott was previously awarded the 2014 Massachusetts STEM Teacher of the Year, and served on the Governor's STEM Advisory Council and Computer Science and Engineering Subcommittee.
One of his key areas of focus is addressing the gender gap in STEM. In just four years, Scott helped increase student enrollment of young women in his department from seven to 35 percent.
Today, like most people, he is spending much of his time online. But his efforts are focused on promoting at-home lessons – like the PBS NewsHour Extra Invention Education series that encourages students to find purpose in invention amid the ongoing pandemic.
One project he's involved in, called The Shield Team 2020, has inspired hundreds of students to help out by making face shields and other personal protective equipment (PPE) for health care workers in need.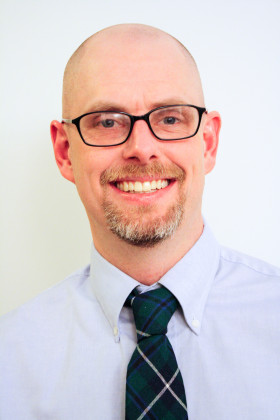 "My years of teaching Invention Education had prepared me well for the moment," he explains.
To date, members of the team have collectively produced and delivered more than 47,000 face shields and are now also working on designs to facilitate safety for in-classroom learning.
You can learn more about the project at mrscottbot.org, and more about the Presidential Award for Excellence in Mathematics and Science Teaching here.