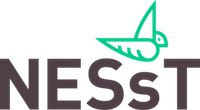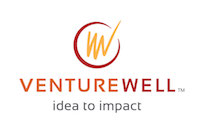 Portland, OR — The Lemelson Foundation today announced the release of an integrated package of new educational and business management toolkits for invention-based entrepreneurs. Sustaining Our Planet: A Toolkit for Entrepreneurs has been created by leading organizations in the field of entrepreneurship development- NESsT, Presidio Graduate School and VentureWell.  The suite of materials – all available for free download –  makes it easier for entrepreneurial inventors to integrate sustainability at all stages of product and business development.
Entrepreneurs around the world are committed to building businesses that improve lives, protect the planet and generate profits. Companies that manage social and environmental performance can outperform those that do not, as research by Harvard Business School and others have demonstrated.
The Lemelson Foundation, NESsT, Presidio Graduate School and VentureWell have joined forces to make sustainability more accessible to inventors and entrepreneurs throughout the product development and business growth process. The organizations are united in the belief that not only does our collective future depend on all inventors and entrepreneurs integrating environmental stewardship into products and business plans but also that those who do will experience the biggest market success.
Sustaining Our Planet: A Toolkit for Entrepreneurs is the culmination of a set of investments made by Lemelson in 2014, when the Foundation awarded grants to NESsT, Presidio Graduate School (formerly Pinchot University) and VentureWell.
"These toolkits deliver on our goal to help inventors and entrepreneurs reduce the potential for negative impact throughout their product and business development process," said Carol Dahl, executive director of The Lemelson Foundation.  "We believe the most successful inventors, inventions, and associated businesses will be those who deliver the most value while consuming the fewest resources."
Because each of the three organizations works with students and entrepreneurs at different stages of professional development – from early-stage ideation to the establishment of profit-making enterprises – the tools are distinct but complementary.
Early design and prototyping:
VentureWell's "Inventing Green: A Toolkit for Sustainable Design" was developed for engineers and makers of tangible products. VentureWell's tools use systems thinking and a life-cycle analysis to help product developers consider the materials, production, distribution, and end-of-life of a product. Ideally used during a product's early design and prototyping stages, the toolkit can reveal opportunities for inventors to design products and business models that reduce negative impacts throughout the product lifecycle. A complementary video series offers an overview of these concepts and examples of ventures that have successfully applied them. The components of the toolkit can be used together, a la carte, or mixed with other resources. https://www.nesst.org/i2e-inventing-green-tool
Extending the Value of Business Model Canvas (BMC):
Presidio Graduate School's "Sustainability Booster for BMC" is based on the premise that social and environmental performance need to be integrated in every aspect of a company's work in order to avoid problems and take advantage of holistic efficiencies early on. The tool provides a set of 30 carefully curated questions that business students, entrepreneurs, and business leaders should take into account to make their business model more socially, environmentally, and economically sustainable. The toolkit offers helpful guided examples and is built as a plug and play enhancement for the well-known "Business Model Canvas" (BMC). It is highly adaptable for many different situations, and is effective for startups and existing enterprises alike.  https://www.presidio.edu/booster/
Simplifying life-cycle assessment:
NESsT's "I2E Inventing Green" is an online tool that goes deep into life-cycle assessment for companies that have begun early production and sales of a product or service. The I2E Inventing Green tool then takes it a step further by enabling users to manage and track their progress with quantifiable metrics that are connected to both economic success and generation of social and environmental impacts. The NESsT tool is ideal for companies that are validating their business model or preparing to scale, and want to capture top-line metrics for internal planning and external reporting but they find existing assessment tools too burdensome. https://venturewell.org/inventing-green-toolkits/
"Many inventor entrepreneurs – especially if they're working in under-resourced parts of the world – need easy-to-use tools to assess the life-cycle and biodiversity impact of products and services, and develop a plan to improve their environment impact over time," said Nicole Etchart, co-founder and co-CEO of NESsT. "Our online portal helps emerging companies understand that managing and measuring environmental sustainability is both feasible and beneficial, and we can walk them through each step of how to do it."
"Our tool enables entrepreneurs to bake a triple bottom line into their business models, products and services, considering the positive value for people, planet, and profit," said Marsha Willard, core faculty at Presidio Graduate School. "We're hoping to help entrepreneurs realize they can reduce supply chain risk, reach new markets, and deliver innovative products while addressing social and environmental issues and being financially successful."
"It can be a daunting challenge for nascent entrepreneurs to think about the environmental impact of each phase of a product's life. They need to consider materials they use, how they produce and distribute the product, and how to eventually dispose of or reuse it. Our toolkit makes that life-cycle thought process possible, even when a company is just a twinkle in someone's eye," said Phil Weilerstein, President VentureWell.
About The Lemelson Foundation
Based in Portland, The Lemelson Foundation uses the power of invention to improve lives. Inspired by the belief that invention can solve many of the biggest economic and social challenges of our time, the Foundation helps the next generation of inventors and invention-based businesses to flourish. The Lemelson Foundation was established in the early 1990s by prolific inventor Jerome Lemelson and his wife Dorothy. To date the Foundation has made grants totaling more than $200 million in support of its mission. For more information, visit http://www.lemelson.org.
About NESsT
NESsT invests in social enterprises that generate dignified jobs for people most in need. NESsT uses an engaged approach providing tailored financing and business development support to social entrepreneurs in emerging markets as they go through the tough transition from startup to fully scaling businesses. Through their businesses, these social entrepreneurs empower people in their communities with the hard and soft skills, technology and ongoing support they need to improve their livelihoods. NESsT has invested in 170 social enterprises that have improved the lives of more than 509,000 people. www.nesst.org.
About Presidio Graduate School
Presidio Graduate School (PGS) is a community of innovative, passionate, and committed change-makers who aim to leave the world a better place for future generations. Based on the belief that real change happens at the intersection of private enterprise, the public sector, commerce and the common good, PGS is an accredited, nonprofit graduate school founded in 2002, offering several unique degree programs — three MBAs, the only sustainable MPA, and one of the only dual MBA/MPAs — as well as several certificates, all taught with systems-thinking methodology at the core. www.presidio.edu
About VentureWell
VentureWell is a non-profit organization that supports the creation of new ventures from an emerging generation of science and technology inventors and supports the innovation and entrepreneurship ecosystems that are critical to their success. We've funded or trained over 4,500 science and technology inventors and innovators and nurtured nearly a thousand of their startups reaching millions of people in over 50 countries.  www.venturewell.org