By Phil Weilerstein
Phil Weilerstein is the President of VentureWell
The global coronavirus crisis has served to underscore the vital role innovation now plays in our economic and social lives. In the face of this novel threat, we have come to assume and even expect rapid scientific solutions—new tests, vaccines, devices, treatments. It's an expectation that has been 25 years in the making, as the U.S. has shifted to an innovation-driven economy built on the seemingly unlimited promise of technology.
An innovation-driven economy relies on innovators. Breakthroughs today—and economic success in the years to come—require the cultivation of science and technology entrepreneurs with the business and technical skills to bring their ventures from idea to impact. Since its founding 25 years ago to pursue a vision articulated by Jerry Lemelson, VentureWell has been working to do just that: preparing the next generation of innovators with training, mentorship, and support, and working to shift the capacity of universities to better prepare students for the innovation economy. Over the years, we've directly supported or trained more than 8,400 science and technology inventors and innovators at hundreds of universities, and nurtured thousands of their ventures. Faculty programs that support the integration into the curriculum of invention and innovation have reached hundreds of thousands of students, providing them with an initial hands-on experience and a first step on the pathway of innovation. This work has helped bring groundbreaking technological advancements to millions of people in more than 90 countries, in biomedicine and healthcare, sustainable energy and materials, and more.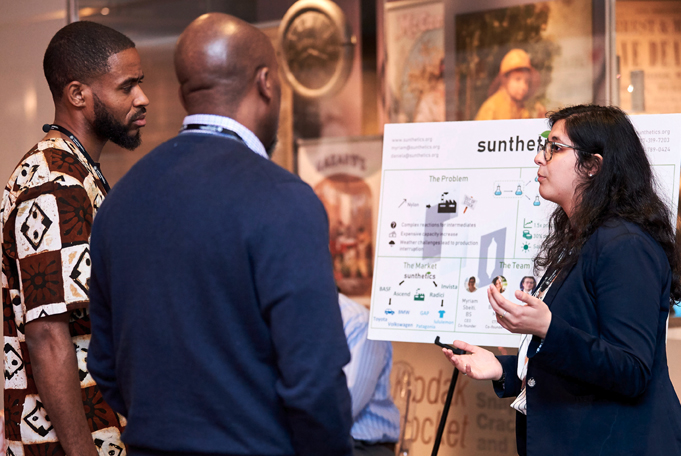 A shifting educational paradigm
It's worth noting that prior to VentureWell's launch, students in science and technology disciplines were rarely exposed to entrepreneurship courses or had the chance to explore venture creation. When I would talk to educators, I would hear comments like, "These are engineers. They don't need to understand the business context of their work." Jerry Lemelson, who was himself an engineer and inventor, had another perspective: he proposed that engineering and science students be encouraged to learn the process of forming a startup by actually launching one with their own innovations. Through one of The Lemelson Foundation's first philanthropic gifts, the National Collegiate Inventors and Innovators Alliance (which became VentureWell) was created to foster team-based experiential learning of invention and venture creation. The core construct—E-Teams—has enabled thousands of emerging innovators to get their start, and has inspired widespread adoption of a hands-on approach to innovation and entrepreneurship in higher education and research, serving as an inspiration for the National Science Foundation's I-Corps program.
Today, few observers question the idea that entrepreneurship education is most effective when it's experiential. Give students the opportunity to try on the role of being an innovator, and you're able to produce people who have a better understanding of what they are capable of, and a readiness to engage with the world. Whether or not their venture moves forward, those skills and confidence remain, and they are precisely what employers are looking for. And if a student's field is science and technology, gaining an experiential understanding of what it takes to commercialize an idea helps align their talents with what's now needed in the innovation economy.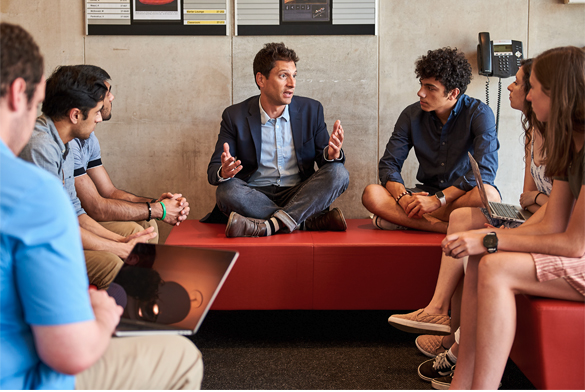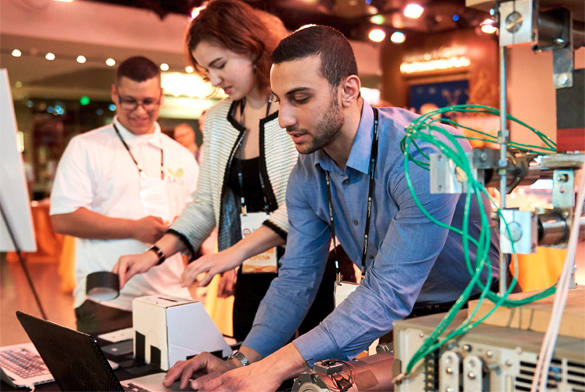 What we have learned from the E-Team Grants program over the years is that if you commit to support people, give them training, allow them to make mistakes in a safe space, help them get over barriers, and provide mentors and resources, they will learn deeply, and many will succeed. As this work has progressed we've helped disseminate a common language to understand and describe the development of new ventures, and through our Venture Development Framework, we've begun to decode the process of entrepreneurial success, providing a roadmap for evaluating the progress of startups at their earliest phases.
How innovation can do better
Despite this considerable progress, entrepreneurial productivity continues to be constrained by entirely resolvable issues. As our global economic, environmental, and social challenges become more urgent in the coming years, so too will be the need to remove these barriers. That's why VentureWell has prioritized the following goals:
Expand the pool of innovator talent through inclusivity. Technology entrepreneurship today remains a rich white kid's game. A huge portion of society is excluded from participation, depriving the economy of unique contributions, perspectives, and talents. VentureWell is actively working to promote the engagement, recruitment, and support of innovators from underrepresented groups, particularly in accessing capital. One example of an area that has begun to see improvement in recent years is investment in ventures led by women, a shift brought about in part by recruiting women into investor roles. We will continue to build inclusivity and broaden the innovator pool by working to increase student exposure to STEM fields, and helping our partner institutions figure out new ways to recruit candidates and structure their programs. Jerry Lemelson viewed innovation as a defining quality of American culture. As such, it should be accessible to all Americans.

Tailor the funding process to better meet the needs of promising startups. Over the last 25 years, the innovation-funding ecosystem has become misaligned with the needs of startups, creating gaps that trap promising ventures. Government programs provide billions for basic research, but funds to commercialize discoveries and take them from lab to scale are far less available. Similarly, the venture capital model is out of sync. The scale of venture investment makes the economics of a small bet on an early-stage venture unappealing, and so investors prefer instead to make larger investments in later stage companies. The funding puzzle becomes even more discouraging for innovators from a non-business background, who don't have connections to wealth, or familiarity with the investment ecosystem, or who aren't in Silicon Valley, Boston, or other hubs of science investment. But while venture investing remains a critical resource for capital intensive businesses, VentureWell has developed training and programs to address the earliest stage of funding needed to bridge the gap and get a business started. In addition to supporting early-stage startups with non-dilutive grants, we help innovators prepare for success with a clear-tested value proposition, a scalable model, and an understanding of what investors are looking for.

Leverage innovation to take on environmental challenges. The global problems facing humanity today—disease, climate change, pollution, resource depletion, and inequity—require innovation at its highest levels, a science and technology transformation led by innovators just now starting their journeys. VentureWell's role in preparing inventors and designers for a sustainable future could not be more vital. We have created training resources and tools to help integrate sustainability into the product development process and continue to support entrepreneurs adopting principles of sustainability in their work. These are innovators like Julie Bliss Mullen of Aclarity, whose electrochemical technology removes pathogens, metals, and other impurities from water, but produces fewer greenhouse gas emissions and uses less energy than competing technologies. But the focus on environmental innovators is only part of what is needed. In partnership with The Lemelson Foundation and in collaboration with a community of hundreds of faculty, we have developed a framework for the teaching of Environmentally Responsible Engineering (ERE). We look forward to working with the broader innovation and entrepreneurship community to begin to integrate the approaches identified in the ERE Framework into engineering programs at colleges and universities across the country, to ensure that graduating engineers are prepared to innovate with the impact on the environment in mind.

Scale the entire innovation ecosystem to maximize its positive impact on society. Humanity's well-being is now tethered to the innovation economy. Even before the current coronavirus pandemic, virtually every study on spurring economic growth in the U.S. highlighted the economic opportunities brought by science and technology. The marquee business successes of today—Google, Facebook, Amazon—were all started by engineers and scientists around the application of new technologies. To keep society moving forward, the innovation ecosystem needs to be scaled. That means increasing access to financial resources, to be sure, but it also means scaling the entire innovation and entrepreneurship enterprise: university educational ecosystems and formal and informal support networks, particularly early-stage investor networks. The world has shifted, and VentureWell is committed to preparing the next generation for that world, and to lead in it.
Preparing for the future today
Those who question the urgency of promoting innovation need only look to how other countries have responded. Over the past decade, the rest of the world has seen the economic benefits brought to the U.S. by the internet, by technology, by biomedical devices, and the like, and has set up the infrastructure to replicate that success. The U.S.'s relative advantage is decaying rapidly, as other countries improve on what we have done, often using the very tools we developed. There are now as many people using Lean LaunchPad outside the U.S. as there are inside. Similarly, the regulatory burden has shifted so that in some industries it's actually more predictable and more straightforward to get a product approved outside the U.S. than it is inside.
Fortunately, the U.S. has a unique and powerful entrepreneurial culture, with a business climate that remains among the world's most supportive and open to investment. And support for innovation here continues to gain momentum, as VentureWell's ideas and approaches are passed along to the next generation and spread through the ecosystem. Each year, hundreds of former program participants join the ranks of engineers and research scientists, bringing their new perspective to institutional practices in research and teaching. Faculty grantees and program participants reliably use their training to create educational opportunities at their home institutions, becoming advocates for increasing their institutions' engagement in supporting early-stage innovation.
And entrepreneurs who have achieved success are now paying it back by becoming mentors and investors in new businesses, much as Jerry Lemelson imagined in the early days of the NCIIA. Indeed, that may be the most powerful force for engagement as VentureWell looks forward to its next 25 years: Supporting innovation is the right thing to do. We're helping move people forward in their lives. We are giving the next generation of innovators and entrepreneurs more opportunity to pursue their ideas, a far greater chance of success than those who preceded them, and in the process helping bring about creative solutions to our most pressing societal needs.