Last year, the United Nations designated January 24 as the first International Day of Education, in part to showcase education's role in driving inclusion to achieve the Sustainable Development Goals. At The Lemelson Foundation, we also recognize that education is crucial to producing a vital resource to help us create the future we all want: a new generation of diverse inventors.
That is why we and our partners are championing the concept of Invention Education, a new education paradigm using real-world problem solving to encourage experimentation, collaboration, critical thinking and hands-on engagement.
Near the close of 2019, the Foundation was honored to sponsor the annual "InventEd" convening near Washington, DC. We gathered educators, researchers, policymakers and advocates to continue building a community devoted to bringing Invention Education to classrooms across the country. We'd like to thank these attendees for all of their commitment, passion and hard work – and we're looking forward to building on the #InventEd momentum in 2020.
This convening represents a massive growth in not only the number of educators, administrators and experts committed to Invention Education, but also progress for establishing a plan to help students across the country access this transformational way of teaching. As Katrina Hull, a teacher from McKay High School in Oregon mentioned during her InventEd presentation, "51 million students need your help bringing Invention Education to the classroom."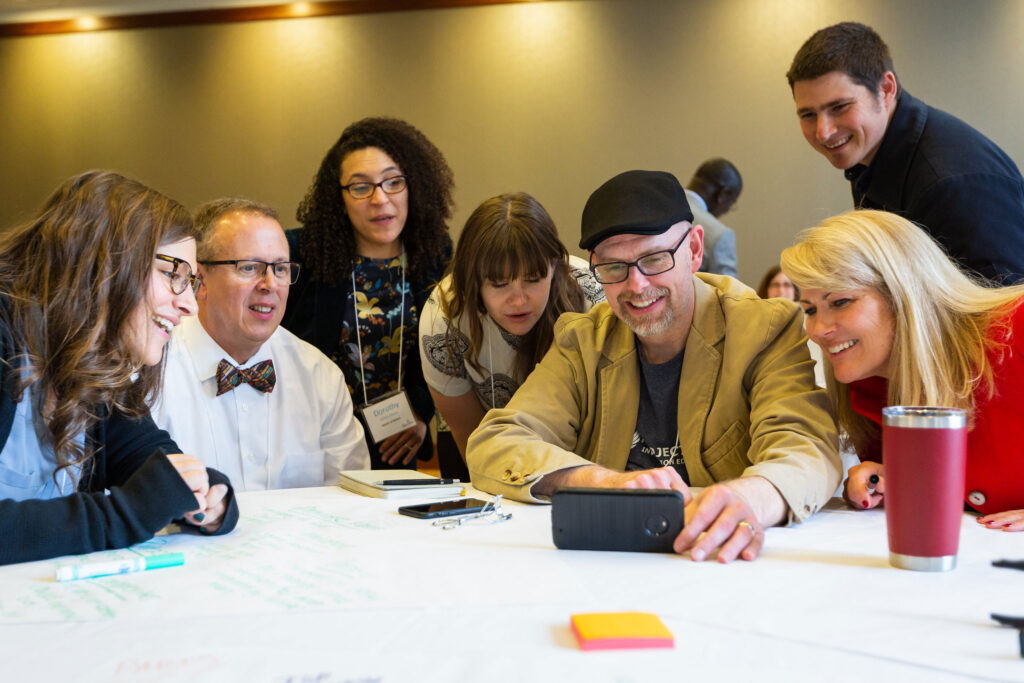 There's a clear case for the benefits of this educational approach. It helps increase student success after graduation by fostering problem identification and building skills like resilience and creativity. In the rapidly changing career landscape of the innovation economy, students must be able to adapt and think critically to solve problems that are new to their generation.
Invention Education also gives students the opportunity to apply STEM and design skills to solve real challenges. Our keynote speaker, Kamal Sinclair from the Guild of Future Architects, explained that as we design our future, there is a huge amount of human potential that we are not benefitting from. To invent with impact, we must have a diversity of voices and perspectives.
Andrei Iancu, Under Secretary of Commerce for Intellectual Property and the Director of the U.S. Patent and Trademark Office noted in his speech that only 12% of patent holders are women. Through Invention Education, we can work to bring opportunity to more girls and students of color who historically haven't been able to access the resources they need to become inventors, innovators and entrepreneurs
Through various programs of the Invention Education community, students are encouraged to find problems in their own community and develop relationships with those around them to invent a solution. For many of these young people, it is the first time they've experienced invention firsthand. It presents an opportunity for them to engage with the networks around them, develop empathy and problem identification and work as a team. While not all kids will become inventors, Invention Education helps build the resilience, leadership and life skills all students need for the future.
Catalyzing a community through the InventEd convening has allowed us to develop a common framework for Invention Education, gather research and produce evidence of its effectiveness. Partner organizations like the Lemelson-MIT InvenTeam program, Oregon MESA and The Henry Ford's Invention Convention Worldwide continue to have tremendous programmatic impact, and demonstrate how Invention Education in practice can have a significant impact on the lives of young people.
2020 will mark the culmination of this community's work as we prepare to launch the Framework for Invention Education to facilitate wide adoption and implementation. Throughout this year, we're excited to mobilize a wider community and help increase access for all students no matter where they live or who they are.
Our goal is to foster more young inventors who will harness their innovative ideas to have a positive impact on their communities and our collective future.