Maria Artunduaga is the CEO and founder of  Samay, a successful startup aimed at providing low-cost, at-home diagnostics for dangerous respiratory conditions.
At age 34, Maria Artunduaga took a leap of faith. Ambitious and focused, she was studying plastic surgery — a highly competitive specialty — at University of Chicago Medicine, on track to become a reconstructive plastic surgeon for children.
Then, back home in her native Colombia, Artunduaga's beloved grandmother, Sylvia, died.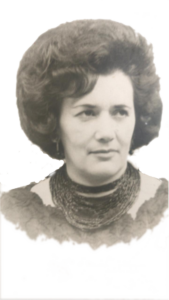 The cause of death was chronic obstructive pulmonary disease, or COPD, a condition involving constriction of the airways and difficulty breathing. Artunduaga and her family,  many of whom are physicians, were devastated — and exasperated. "It was extremely frustrating and disappointing that nowhere in the world can respiratory patients monitor their lung function when they are outside of a hospital," she said.
 So, Artunduaga made a radical decision. She abandoned her burgeoning career in clinical medicine to start a company centered on a solution for the problem that took her grandmother's life. As an ambitious Latina, she says, she wasn't willing to wait for another generation. "Probably because I have a very surgeon-like mentality, and I like solutions that are quick, I just decided to leave everything. I was like, 'It's now or never."
 After completing a Master's in Public Health, she enrolled in engineering school at the University of California, Berkeley, near where she lives with her husband. She underwent a professional metamorphosis, from surgeon to CEO. She participated in incubators like VentureWell's E-Team and ASPIRE programs and the National Science Foundation's Innovation Corps (I-Corps), and secured grant funding from the NSF and the National Institutes of Health, in addition to start-up prizes.
And she and her team hit upon a novel idea — to develop a device, along with software, that uses sound to detect respiratory issues before they become life-threatening emergencies by harnessing the power of acoustics, inspired by her husband's work at Google.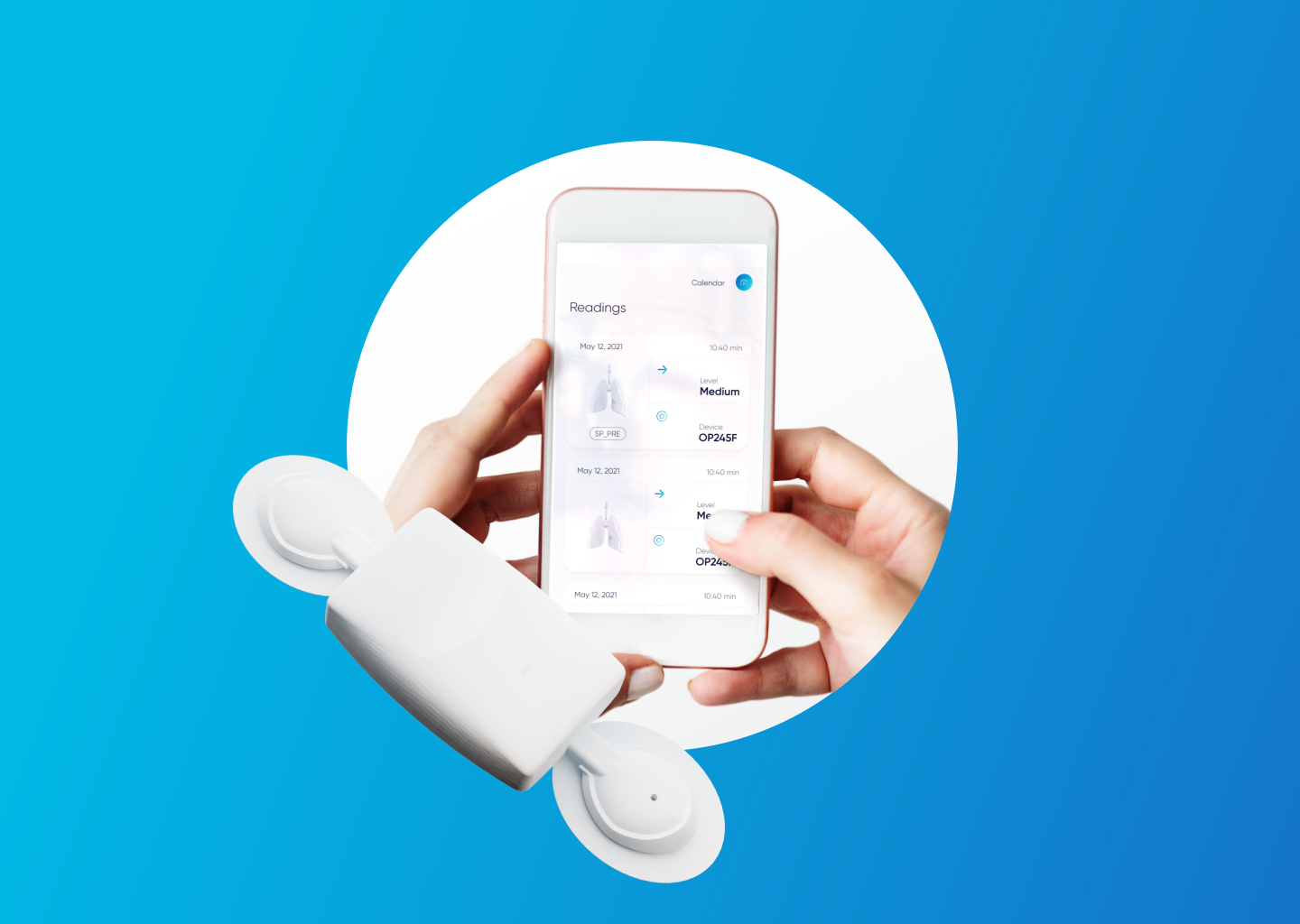 A problem worth solving 
In the U.S., COPD is the third leading cause of death. It affects about 30 million Americans, and only half of them are diagnosed. Yet the clinical standard for diagnosing a problem, she says, is to have the patient fill out a questionnaire.
Artunduaga's goal is to build a quantitative tool that can give patients accurate, medical-grade information about their lungs in a non-invasive, easy, and consistent way. "Medicine has innovated to create similar tools for other conditions, like arrhythmia and diabetes, but for pulmonary diseases, we literally have nothing other than the pulse oximeter," which is used to measure oxygen levels in the blood. The problem with the pulse oximeter, she says, is that by the time it shows an abnormal number, the patient is already in danger.
A novel idea 
Her solution — a device named Sylvee, after her grandmother — is a prototype, modeled after continuous glucose monitoring sensors. The technology is "essentially a repurposed hearing aid for tinnitus — my mom is an ENT surgeon so we discussed the idea of using it for the lung," says Artunduaga. The device attaches to the patient's chest and injects sound through the thoracic cavity, listens back to it, and captures changes in resonance. "The resonance of the chest should stay the same unless there is an abnormal volume of air staying in," she says.
As opposed to the expensive portable ultrasounds, which cost roughly $2,000, Artunduaga uses inexpensive components to make low-cost sensors that when mass-produced, should only cost around $25 – $30 to manufacture. "With a device that is affordable, we definitely envision going anywhere, literally, throughout the world."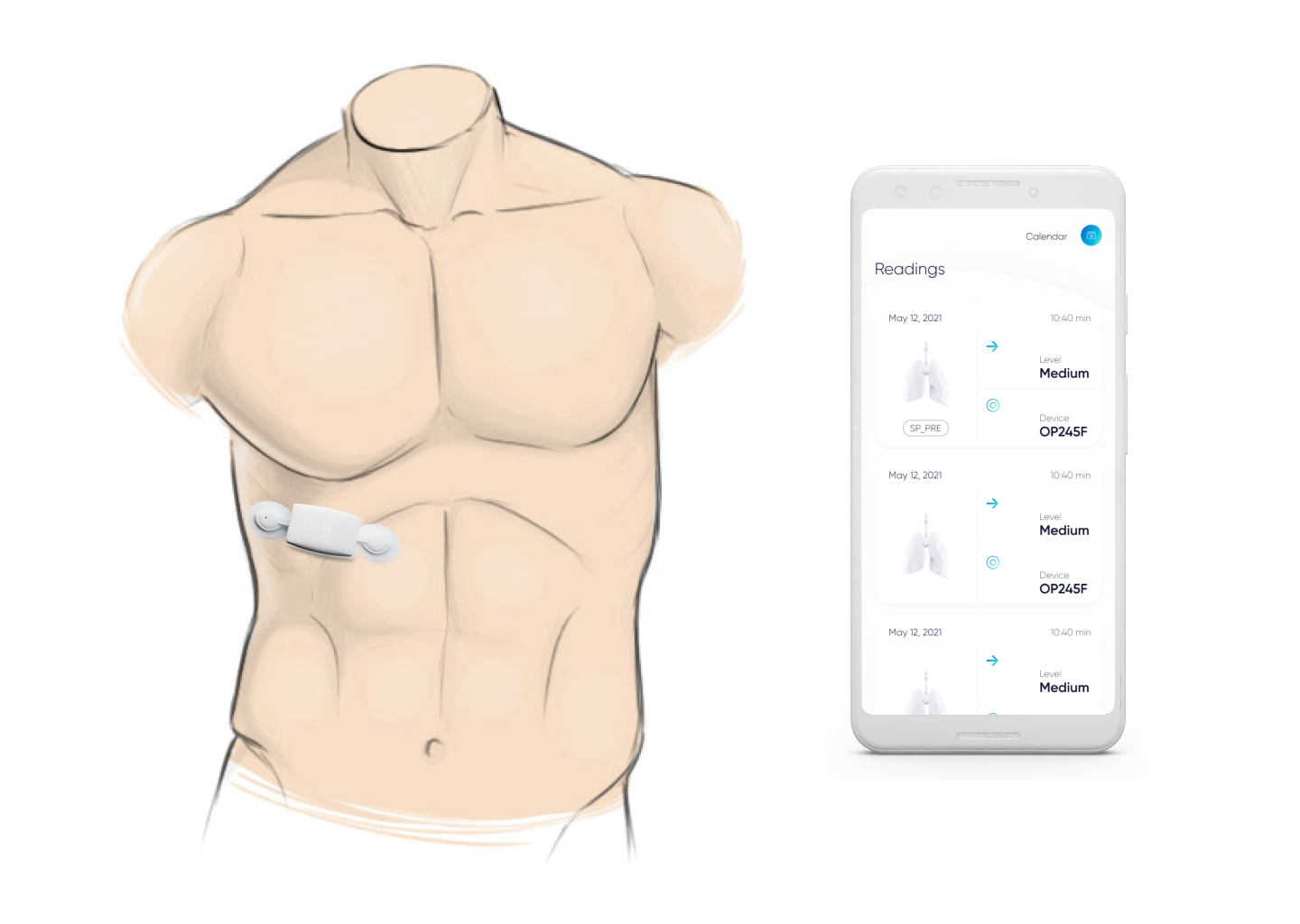 Making the switch
Evolving from surgeon to CEO hasn't been a hurdle-free process, but Artunduaga isn't afraid of a challenge — or of being vulnerable. Learning biomedical engineering from scratch was challenging, she says, but "showing up with vulnerability is probably one of the hardest things to do. To actually tell people, 'Look, I don't know anything. I'm a physician. I'm going to ask you very stupid questions, but please, bear with me."
Artunduaga also had no experience starting a business, and it required a mental rewiring. "As a doctor, I tried to never make a single mistake because people's lives were at risk." As an entrepreneur, she knew that mindset had to shift.
Yet she did find some similarities between medicine and invention. "I'm very good at finding connections amongst unexpected things, like disciplines or parameters. I'm a good diagnostician. In Colombia we don't have a lot of technologies that are available here in the States, so we're very good at using our heads to diagnose something," she says. "That's sort of my superpower."
Looking ahead
Artunduaga is now building a second-generation device with hardware engineers in the U.S and software developers back in Colombia, and testing it against hospital-based breathing machines with COPD patients, severe asthmatics, and COVID patients who still have symptoms after 28 days. With the FDA discussions already underway, market launch for Sylvee is expected in early 2024.
Artunduaga says she has no regrets about her career switch. "I'm fulfilling my long-term goal of helping people through my work. You don't necessarily need to be seeing one patient every 20 minutes to create an impact. I'm doing it through invention — creating technology, and ideally, helping millions of people at a time."
She's also fulfilling another goal, which is to be a role model for other young women. "As women, we are taught that we need to be perfect, that we need to be very careful about the decisions that we make in life. And starting a company is risky, professionally and financially — up to 80 percent of startups fail. And that fear of failure is what is holding us back, but I want more women to just do it."